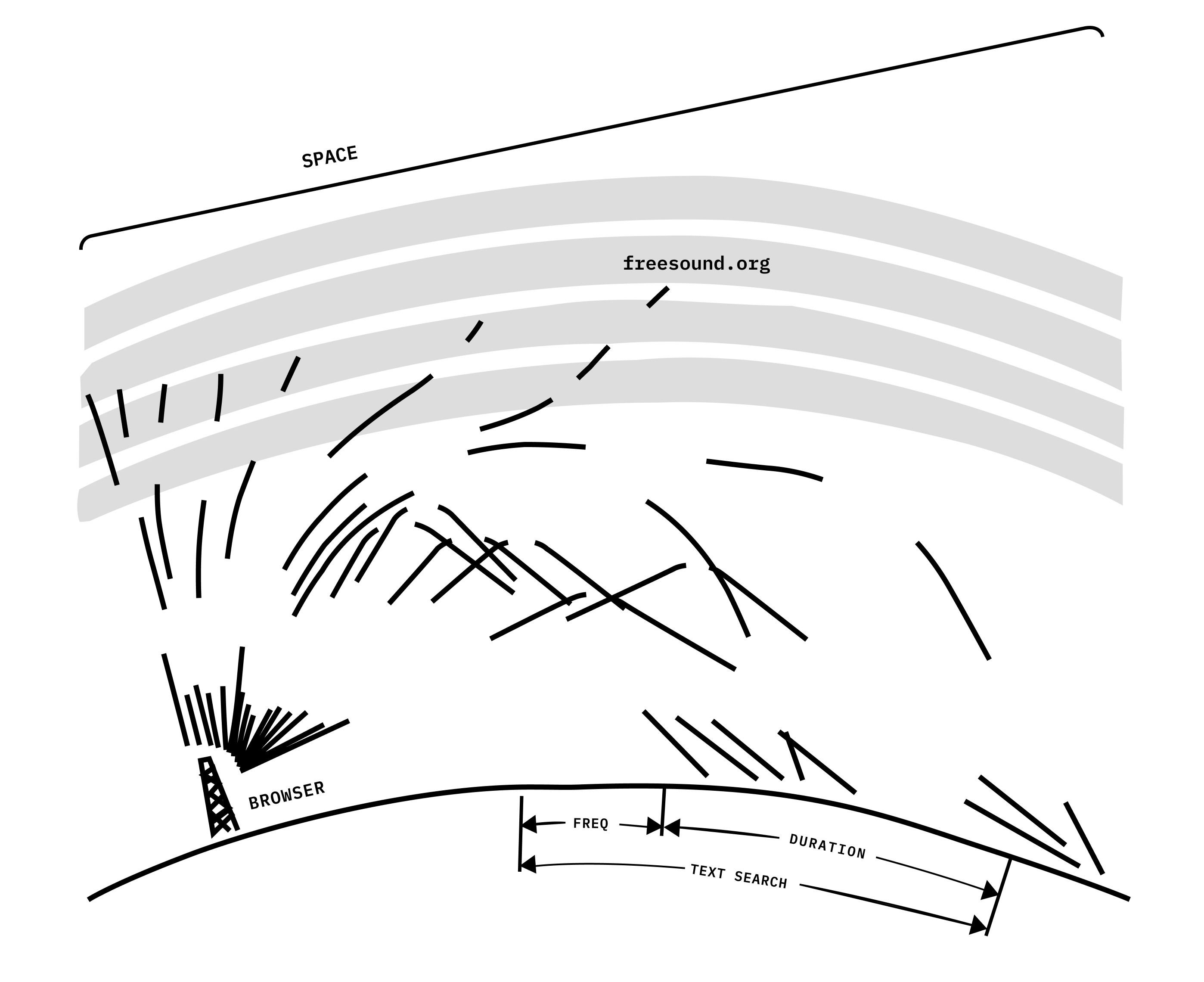 Generative Radio is crawling in and between internet's fiber optic cables.
A bug that escaped the algorithm now seeks for lost or found sounds transmitting back sonic absurdities.
Generative radio is a system that generates music by playing sounds hosted on freesound.org.
It is an attempt to use the large and growing archives of audio content found on the web and the generative/algorithmic processes as a means to create an experimental online radio station.
It was conceived by the KeDiMouRa collective and realised by Dimitri Aatos Ellinas in 2017.
All the sounds of this show were recorded and uploaded by the online community of freesound.org. Freesound is a collaborative database of creative-commons licensed sound for musicians and sound lovers.
REFERENCES